Core and Pelvic Floor Movement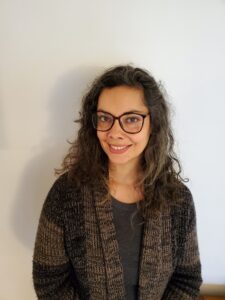 I identify as a movement teacher, farmer, herbalist, mother, friend and partner occupying land of Occaneechi band of the Saponi nation, living among clay, oak and pine, squirrel, vole, wren and jay, just to name a few of my closest neighbors. All of my work is dedicated to reclaiming health-care as a personal and community endeavor by sharing resources as well as CARE practices and opportunities. As a movement teacher, I can make space for curiosity and greater self-awareness with the intention that we each become experts of our own healing and well-being.
As a movement teacher, I offer private movement sessions where I can develop a series of exercises to support your body in healing from discomfort, pain or injury. In a session I will go over your intake form and look at your movement patterns and postural habits to develop exercises and strategies that will help you know your body better and hopefully feel better over time. I have helped people experiencing a variety of bodily discomforts and I am trained to support the rehabilitation of people with back pain as well as core and pelvic floor injuries and dysfunction.
I schedule these 60 minute sessions Sundays between 12:30-4:30 pm at Armonia Health LLC and follow up sessions can be in person or over zoom if necessary. If you are interested in a session with me or have questions email me at tierra9 (@) gmail.com or call 919-334-8300.
Testimonials
Diana:
"My goals when I started with Natasha were: improve balance, regain strength, decrease chronic body discomfort due to pelvic imbalance. I have achieved all of those in the last 5 months and I'm excited to see how much further I can go.
Natasha's approach is slow and steady on improvement which is just what I needed. I never felt like she gave me anything which was outside my realistic ability to achieve. I'd been to several physical therapists but the exercises were not realistic for where my capacity was.
She is patient, knowledgeable, encouraging, and fun to work with."