Massage Therapist, Health Coach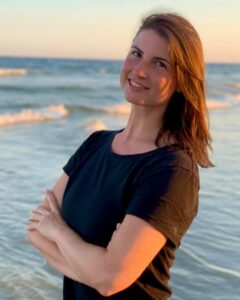 Channa comes to the healing arts practices after 15 years of working in the non-profit and small business sectors. Wanting to approach challenges she saw in the community in new ways, she embarked on a bold lifestyle change. Channa graduated from Carolina Massage Institute in Hillsborough, North Carolina, becoming licensed in massage and bodywork therapy (NC LMBT# 18823). She is working to attain a Diploma in Acupuncture at the Jung Tao School of Classical Chinese Medicine.
Channa combines Swedish massage, deep tissue massage, cupping therapy, guasha, and Tui Na (Chinese massage) to promote relaxation, manage stress and pain, and increase mobility. She believes the integration of massage and acupuncture is transformative and supports clients with individual health coaching between sessions. She values the opportunity to work with the practitioners at Armonia Health to provide the best possible client care.
Channa's broad and varied education and work experience provides an understanding of the real-world challenges her clients face in their everyday lives. Channa knows well the effects of chronic stress, anxiety, depression, and PTSD in herself and her close friends and relatives. She has experienced and witnessed profound healing from massage, acupuncture, and other modalities.
Her approach is deeply rooted in the belief that the body can heal given the correct support. She has been told her intuitive nature provides a level of awareness her clients need that leads to release and healing.
One of her key principles is the commitment to partnership with each client. She works thoughtfully and thoroughly to develop a treatment plan with the client and incorporates different approaches based on the client's unique needs. Channa takes the time to understand the client's needs and delivers custom treatment, including useful resources and explanations of body systems. Her clients leave the session not only feeling better but also feeling empowered to address their needs between sessions.
Channa loves supporting people on their health journey, providing education, encouragement, accountability, problem-solving, and affirmation.