Massage Therapist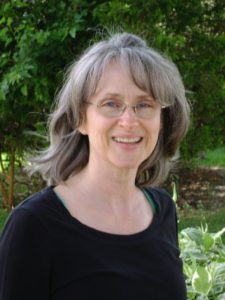 Diana Den Beste received her undergraduate degree in Physician Assistant studies from the University of Nebraska Medical Center in 1988.  After a few years of clinical experience, she took a position as faculty member of the UNMC Physician Assistant program until 1997. During this time, she received a Master's in Counseling and Guidance from the University of Nebraska at Omaha.
After leaving the University, she joined a private practice pain clinic which specialized in complementary therapies. Using her medical experience and training as a professional counselor, Diana counseled patients with chronic pain unresponsive to general medical treatment. In this practice she discovered her passion for bodywork and the power it has to contribute a more wholistic approach to the fullest life possible.
She received certification as a massage therapist from the Universal College of Healing Arts in Omaha in 1999.
She has participated in ongoing continuing education including: craniosacral therapy, myofascial release therapy and various fascial focused techniques. Along with her fascial massage practice Diana has taught and mentored massage students and offered continuing education workshops in fascial massage to licensed bodyworkers.
Diana has maintained a personal mindfulness practice including meditation, yoga, walking and whole foods for 20 years. Her interests in healthy living and self-care began in her 20's and has carried into her 60's with full health and vitality.  Her self-care routine has included acupuncture for health maintenance and most recently to manage stress related to a health crisis in her immediate family.  She first received acupuncture while pregnant 39 years ago and has viewed it as vital for emotional and physical wholeness ever since.
"My goal is to provide a safe, nurturing place that enhances the body's innate ability to heal."
She has been with the team at Armonia Health LLC since 2019 offering fascial massage to those suffering chronic pain or acute injury, those suffering from the limiting effects of childhood physical or emotional trauma, lifestyle stress, and disease.  Fascial massage can be especially helpful for muscle and joint restrictions secondary to surgery or radiation treatment.   Diana offers 90 minute sessions. For more information on fascial massage, visit our page on Massage & Bodywork
Quotes from past clients:
"Her work has helped me get more in touch with my body, sensing the connections throughout my body as she works. She has also worked tight, stiff and injured joints with great benefit, loosening, increasing mobility, promoting healing.  I find it extremely relaxing, healing and restorative. I find it a great time to be completely present being entirely in the moment of experience."
"At first, I was a little disappointed that she didn't do a more traditional massage, but I came to like the fascial connection much more. It feels extremely relaxing and very therapeutic. I find that I can relax more deeply than with a traditional massage because it is so gentle. I have often had the experience of reduced pain in problem areas post- treatment, and she can always tell when I've been doing something out of the ordinary (first bike ride of the year!). I know she is highly skilled in knowing what is going on in my body, and gently but firmly coaxing my body toward healing."
"The tension of doing, thinking and feeling melts away into the relaxation of being at peace."