Li-Lan Hsiang Weiss welcomes you to Armonía Holistic Health's webpage!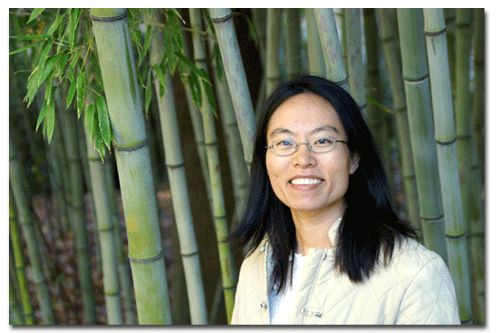 Our goal is to facilitate Harmony, Health and Wellness through Oriental Medicine, Arvigo Techniques of Maya Abdominal Therapy®, and Energy healing.
We honor each person's innate ability to heal. We strive to empower and educate our clients to take proactive lifestyle choices by providing information during your session and through classes based on Chinese medicine theory, Mayan ways of healing and functional nutrition.
Our compassionate professional care provide a setting for transformative healing to occur that transcends social, cultural, economic and religious boundaries.
We invite you to step forward boldly to heal your body, mind, and spirit.
We are here to assist and support you!
Upcoming Classes & Events
Tones for your Bones  Sunday September 25, 2016 2-4 pm at Watersong Peace Chamber in Graham, NC.  A reflective musical experience incorporating Chinese five element meditations, creative movement, Qi Gong, and Earth-honoring rituals.  A collaboration with multi-instrumentalist and composer Alex Weiss.  Donation $20-35 supports the Peace Chamber's efforts to promote world peace and support Native American cultures.  1262 Privet Road Graham, NC 27253 website  RSVP required. For a taste of this workshop, we will be leading a free preview at Oasis Cafe in CarrMill in Carrboro August 17 at 8 pm and stay for an evening of soothing melodies and vibrant rhythms.
Arvigo Techniques of Maya Abdominal Therapy® Self Care Level 1 October 28-30, 2016 Durham, NC.   December 2-4, 2016 Mexico City (in Spanish only).  Open to the general public.  The Arvigo Institute LLC is a licensed provider in the USA of this course for NCBTMB massage therapists (17.5 CE Hours), NCCAOM licensed acupuncturists (18 PDA Points), and MEAC midwives (17 hours) for the Self Care Level 1 Class.  This course is a prerequisite to enrollment in Level 2 Professional Training for licensed healthcare practitioners.                                                                                                   Register for the October 2016 Durham class here
STAY TUNED FOR THE RE-ESTABLISHMENT OF OUR SLIDING SCALE GROUP ACUPUNCTURE CLINIC IN DURHAM SOON!